Founded in the end of 2011 in Jakarta with advertising basics, our team provides professional, fresh and highly innovative creative services. 
We have a distinct detail-focused approach towards the surroundings we create. We have extensive practical knowledge of the commercial's design, brand identity, above the line-below the line, and exhibition's design. It provides us with the insight to makes object resonate and to creates environments with impact.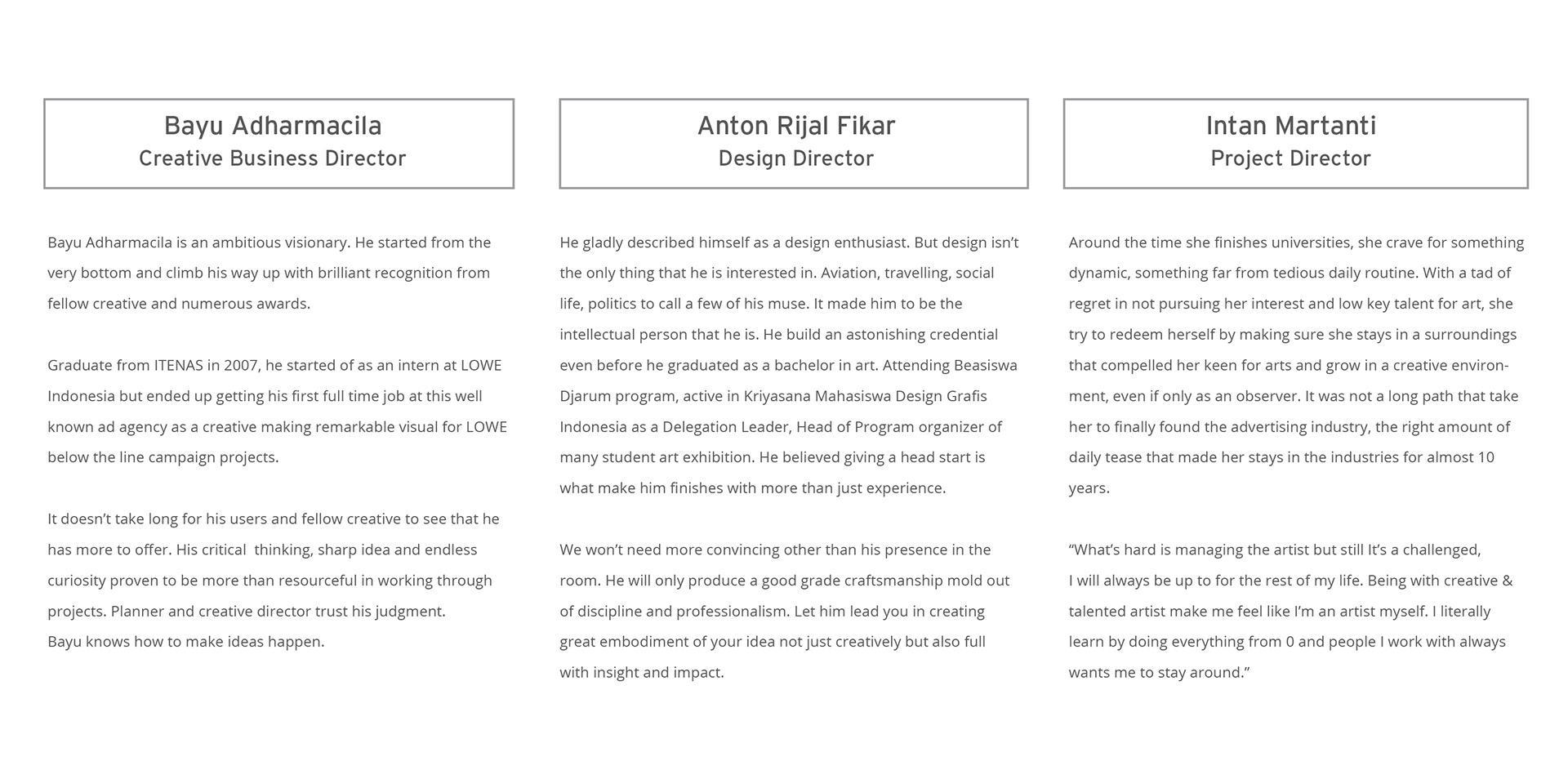 Rumah Suara raised up from people with experience and audio expertise . With our competent sense and  intuition, We are committed to produce an admirable audio works independently and in collaboration. From a simple tapping sound to an elaborate orchestra we never left our craftsmanship principal and good work ethic in assisting our client to attain high quality audio works.